Bryce Canyon National Park
What you'll need to know when visiting
If you're limited on time or can't hike- Check out Sunrise Point. It is The view to the northeast from Sunrise Point captures Boat Mesa and the Sinking Ship, set against the stark Pink Cliffs of the Aquarius Plateau. Boat Mesa, capped by the resistant rock called "The Conglomerate at Boat Mesa," rises above the hoodoos of Fairyland Canyon to an elevation of 8073 feet.
You can catch some amazing views from walking up from the parking lot or explore down into the canyon to see the tall pines, florescent hoo-doos and hungry squirrels to experience it all first hand!
Watching the warm glow of the sun, slowly melt over the orange Hoo-Doos of Bryce Canyon could easily be one of your most cherished experiences in Utah.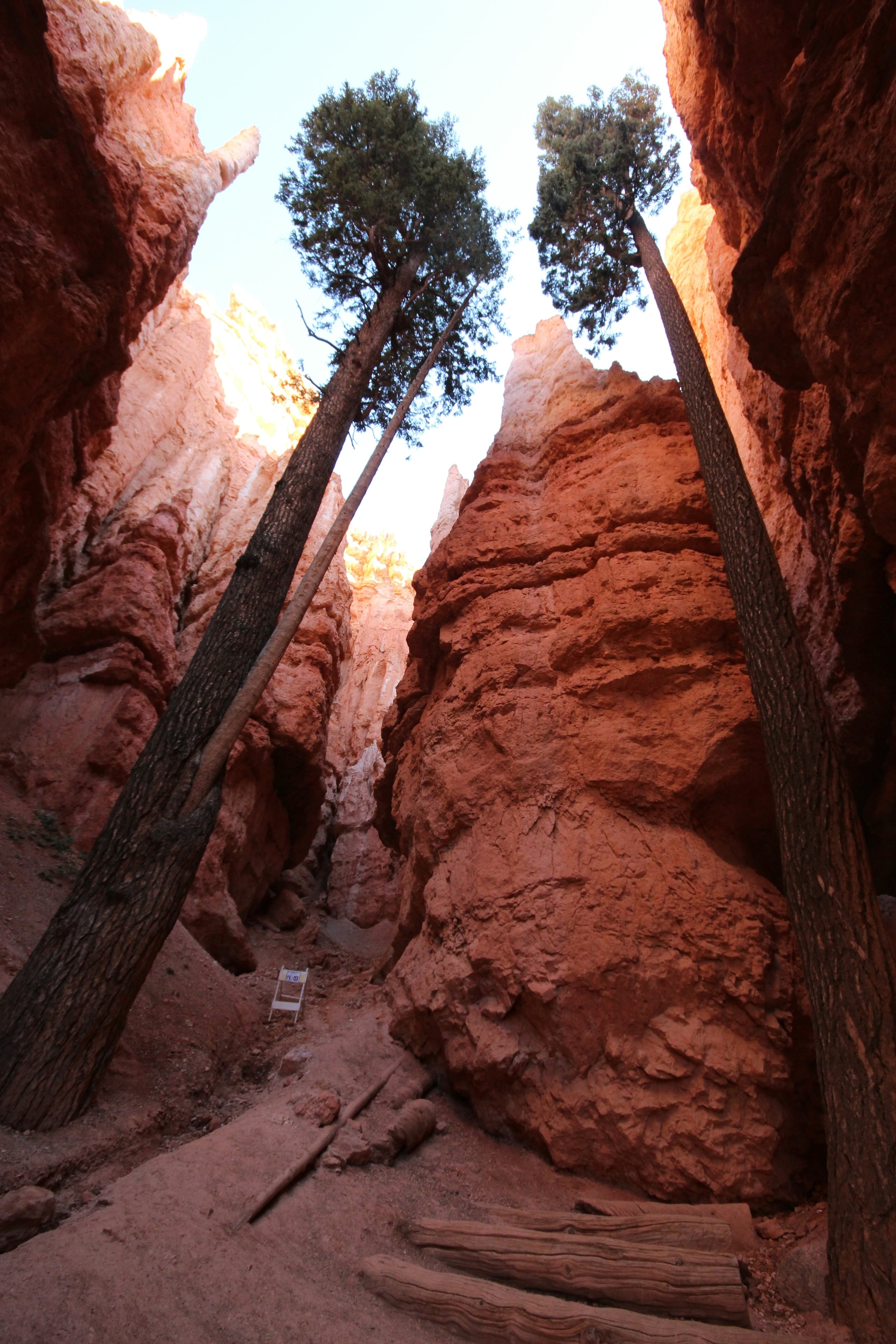 Miles
Difficulty
When to Hike
Other Activities
Distance: 6.6 Miles Round Trip

Rating: 5 Stars

Average Length: 3.5 Hours

Difficulty: Easy

Description: Queens Garden is the easiest trail that descends below Bryce Canyon's Rim. The trailhead is at Sunrise Point and you can hike down and back out OR connect with Navajo Loop Trail for a longer hike. Formations seen include Queens Castle and Queen Victoria. Trail extends 1.7 miles one way. Total elevation ascent/descent is only 320 feet. Most people take 1-2 hours to hike 1-way. Distance between Sunrise and Sunset points on paved rim is .5 mile.